occupational hazards..
Okay yesterday we planned to have a session on letters and correspondence however due to the change in schedule the std 6 kids were having their BM tuition therefore we felt that it would be best to save that activity for later.
so for the night we had 4 std kids and 5 std 5 kids. having not prepared much of a back up plan we decided to the a simple activity on occupations. we had the kids tell us of the numerous occupations out there. citing examples like teacher, lawyer, butcher, policeman and also ultraman - the last one was added as a joke. ultraman doesn't exist (ye bet ultraman tak wujud)
afterwards we ask where do they all work. a teacher - school. lawyer - courthouse. to recap everything we then proceeded to do a guessing game of sorts. the abang/kakaks had to act out a certain occupation whilst the kids try to guess what it is. hehe u guys shud have seen la some of the actions. hehe ooh and we have some of it on tape. hehe.
End of Part 1 - Acat

***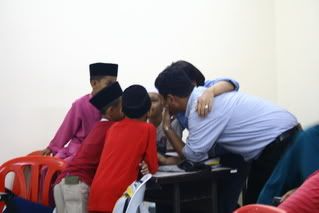 When I got there, everyone was busy discussing...
I missed the part where the Abang2 and Kakak2 had to act but hehe thanks to Abang Lie, I got to see all of them at the end hehe.. I also managed to see the kids trying really hard to act out the chosen occupation and getting the friends to guess them! hehe, funny!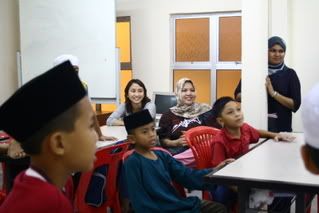 Everyone seem to be concentrating...
Everyone's off their seats, excited guessing the acts...

After class, we had a makan-makan session. Some generous kind souls donated some money for us to celebrate with the kids at Rumah Ilham, May Allah bless them :) So, we had some satay, bee hoon, cakes and ice-cream too!!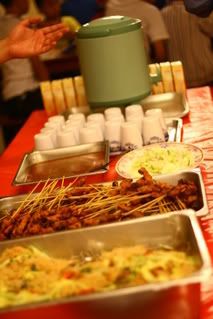 the food and drinks!!
It was great... What's even greater was to see some old faces again. It was like a small reunion of Ilham Volunteers :) Also, we had the new ones present too!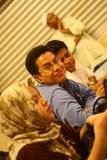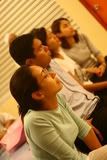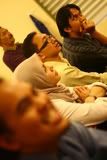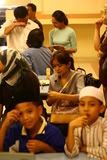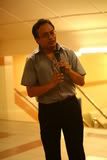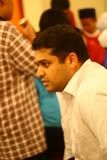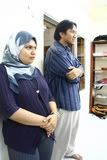 Thanks all for coming and see you in the next sessions!
Here's a video of Past Activities @ Ilham, enjoy!!!